Vision Healthcare 
It has become clear that technology and its applications are changing the face of the care industry and we are no exception to this. Led by Barnaby Griffith, Vision Healthcare has introduced new technology, a variety of innovations and fresh working methods. We have also built a team of whom we are justifiably proud, with both our homes now judged "Good Overall" by CQC.
Vision Healthcare has been successful in creating a traditional, family run business. In order to develop further from this platform, it became clear that the goals, values and innovation we had identified needed a new vehicle to give them full expression and to maximise their impact in a demanding and fast changing sector.
The growth and development aims we have established require a dynamic, representative and independent board to forge new strategies and alliances over the next five years. The values, leadership principles and management processes required within the care sector are themselves changing rapidly as the full scale of the challenges facing social care become clearer.
Our constant goals are to provide outstanding care and a wonderful place to work. Our team possess excellent knowledge and understanding of the industry and its associated needs and regulations. Our company values are at the core of our people and business, with strong, realistic and measurable organisational goals to drive the business forward in a profitable and value-based way. Innovation is the heart of our business, we are both ethical and eco-friendly (paperless), with a proven ability to meet the challenges of the care sector in 2018 and beyond thorough exceptional leadership and innovation.
It our mission to provide outstanding care for people who live in our homes both long term and who make use of our respite service.  Our philosophy of care is at the heart of everything we do.  Our main aim is for residents to receive outstanding care, in a friendly, healthy environment.  We offer a home from home feel, where dignity and respect are always maintained, through genuine support, to enable every individual to live as full and active a life as possible. 
Our services will be run by experienced, dedicated staff, together with whom, we strive to provide a wonderful place to work. Unity Care Group has a strong commitment to investment in our people, which help us provide a high ratio of specialist staff to our residents. This enables us to offer outstanding care that is genuinely safe, effective, caring, responsive and well led.  Each resident living or receiving day-care within our homes or services helps our care professionals develop an individual, person centred care plan, reviewed monthly and updated as required, to reflect the person's changing needs.
Our company values and organisation goals have a proven track record. We are constantly listening to our residents and staff to improve the way we operate and to drive towards our goals. We are also engaged with all local authorities and are part of the Partner Engagement Network for Devon County Council of which our Managing Director is the elected board member for residential services within Exeter and East Devon.  Our success has been built on the ability to react quickly to the changing needs of our community, as well as keeping a close eye on sector regulations, best practice standards and changes in the economy.  It is this flexibility, our values and organisational goals that keeps Vision Healthcare at the forefront of healthcare delivery.
Our team includes skilled individuals with specialisations that make us a powerful and effective professional group.  These specialisations range from pure health care, through extensive business experience, to cutting edge Innovation, information communication technology and leadership and management expertise throughout the team, including our frontline care staff. We believe that it is this range of competencies that gives our company a unique edge.

Langford Park Ltd is the owner of Langford Park Care Home, a 35 Bed Nursing home on the outskirts of Exeter. (Langford Park Care Home, Langford Road, Newton St Cyres, Exeter, EX5 5AG).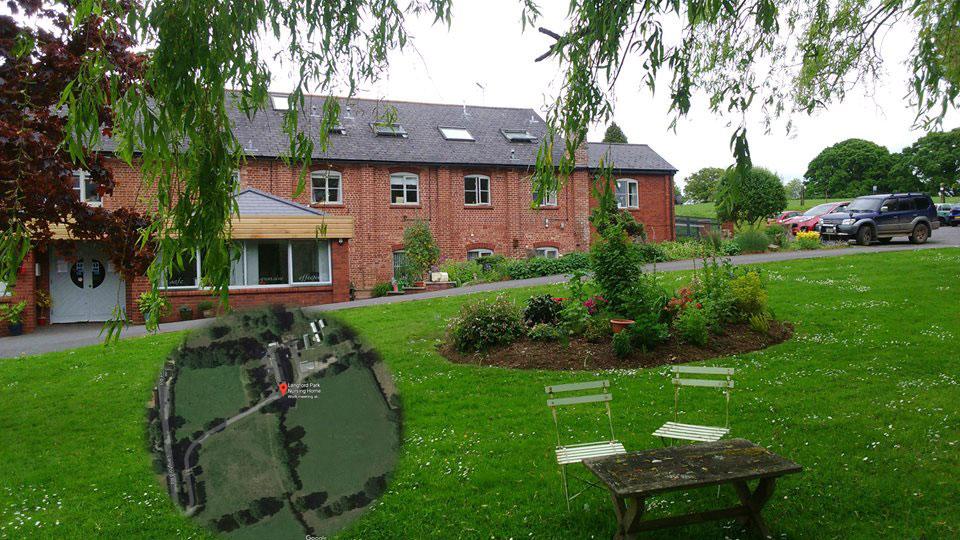 Langford Park Nursing Home is situated in a pleasant rural location on the northern outskirts of Exeter off the A377 Exeter to Crediton road and just out of the village of Newton St Cyres. 
The detached property stands in approximately 7 acres of grounds with a long, newly resurfaced drive with fields to the front and side. Immediately in front of the building are formal gardens and some car parking.
To the rear is an outbuilding which is used as a training facility, which incorporates a virtual bedroom to be able to deliver experience – based training. There is also a separate meeting room within this building.
There is an additional building used as a staff room, which contains a variety of resources for our team.
There are 2 large storage areas, one at the rear of the training room and one at the rear of the staff room.
There is further parking available at the rear of the home.
The business has been established for approximately 32 years. The home is registered to accommodate a maximum of 35 clients in 34 single bedrooms and 1 twin bedroom; 15 have ensuite facilities.
Link to Langford Parks CQC Report:
http://www.cqc.org.uk/location/1-293054221

Sainthill House Ltd is the owner of Sainthill House and Sainthill Cottage. Sainthill House is a 14 bed residential home for older residents and Sainthill Cottage for learning disabled adults near the heart of the city centre. (Sainthill House & Cottage, Cowick Lane, Exeter, EX2 9JG).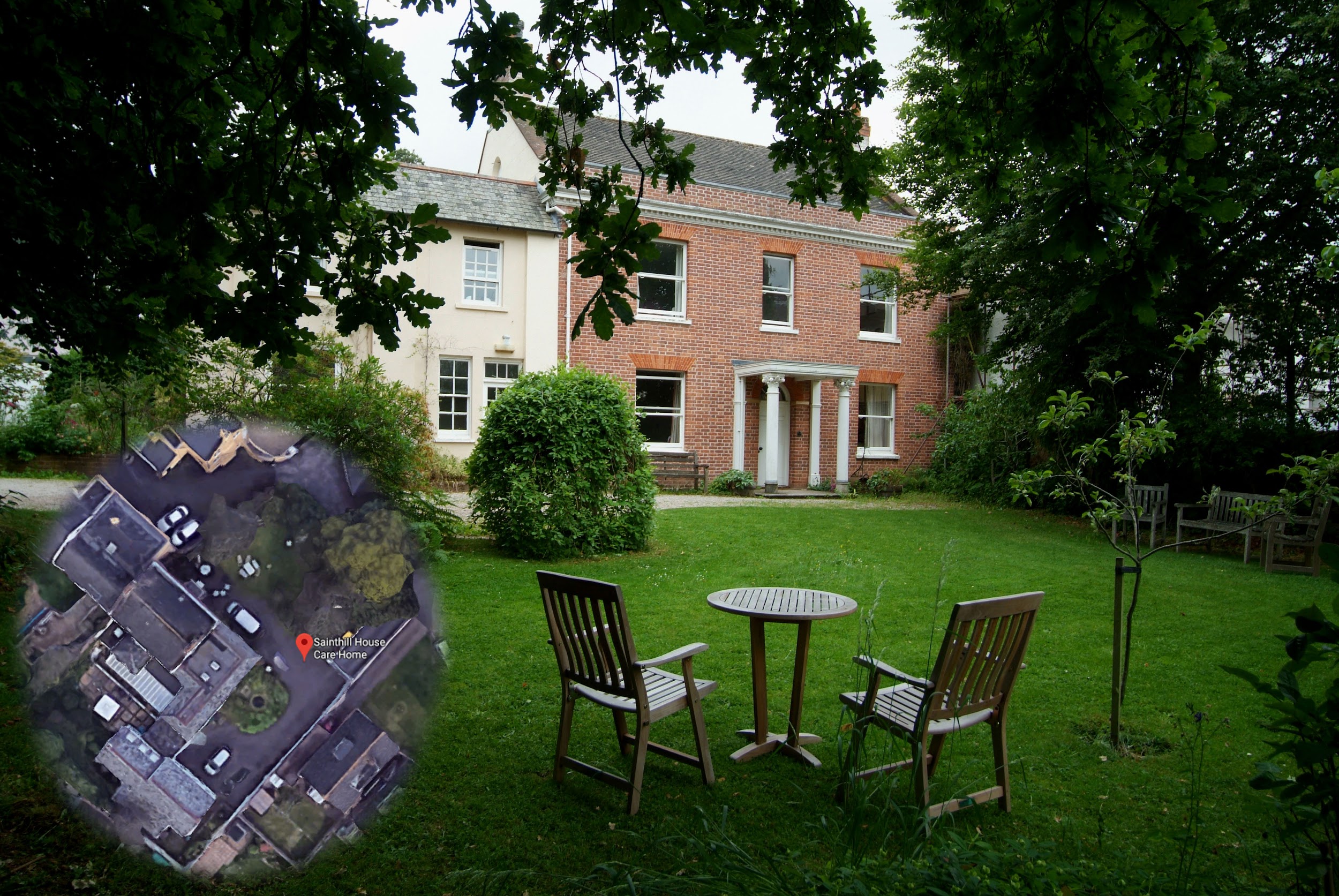 Sainthill House is registered with the Care Quality Commission to provide accommodation for 19 people who require personal care. The service provides care and support for up to 14 older people who may have physical and/or mental health needs in Sainthill House. The service also includes Sainthill Cottage which is adjacent to the main building and this provides care and support for up to 5 people with learning disabilities. The service also provides additional day care support for a number of other service users in the main home.
Sainthill's CQC Report:
http://www.cqc.org.uk/location/1-278872456